The QVC shows sold me on the November TSV even though I had talked myself out of it twice. So the first thing I had to do once I got it today was find if I had any colors similar to the two eye shadows in the kit - Golden and Azure Iris.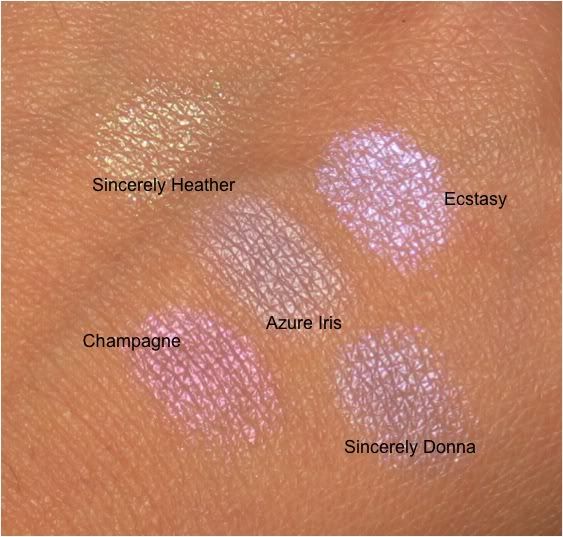 I didn't have many shadows that looked like Azure Iris in the pot. I hope you can tell from the picture that Sincerely Donna was the only close match, but it wasn't as opaque as Azure Iris and had more of a sheen to it as well.
On the other hand, I had seven shadows that looked like Golden Iris in the pot. Out of the seven, Captivate was the closest match, but it had more orange undertones whereas Golden Iris has brown undertones. True gold looks similar in the picture, but it is brighter and much more orange in real life.
I'll probably try out the rest of this kit tomorrow.